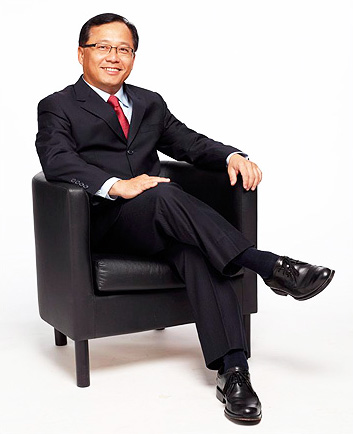 Willie Wong Group Pte Ltd. an investment holding company founded in 1999 by its Chairman Mr. Wong Hua Choon. Willie, the driving force behind the huge incorporation, believes in seizing new opportunities. Recognizing potential business from a simple idea is the principle that has catapulted Mr. Willie Wong to the success he enjoys today. The surroundings that MR. Willie inhabits today are a stark contrast to where his journey began. The true entrepreneurial spirit was apparent within Mr. Willie even in his teenage years. At 16, attending the final 2 years in secondary school in Lundu, a seaside town 70km away from Kuching, Willie teamed up with his brother to run mini-markets, selling food supplies and stationary to villages, schools and government tenders who lacked access to the city. It was evident that even in his youth, Willie had the motivation to earn money, find a job, and it was his aspiration that business opportunity was a path to get out of poverty so he can support both himself and his family. He was sharp and realized quickly that if there wasn't a job available he would have to create one.
" When I Floated I saw people investing in me and I thought... that has to be the goal. I need to invest in companies and expand. "
" My intention is to reinvent myself completely as a businessman capitalizing on decades of personal experience to groom and mentor a new generation of entrepreneurs towards success. "
Mr. Willie started his first business venture in 1996. Under his stewardship, the company managed to grow and employed close to 1,000 staff at 14 cities across Asia and generated revenue of over S$ 80 million. In 2006, his first company got listed on the MESDAQ of Bursa Malaysia Securities Berhad and successfully migrated to the Main Market in 2008. He has also made several corporate acquisitions including a company listed in the Gre Tai Securities, Taiwan. After this milestone achievement, Mr. Willie made a complete exit in January 2012 and moved his focus on to the Willie Wong Group. As he grooms many promising SMEs, the aim is often to guide them through the journey towards Initial Public Offering (IPO). His investments range from purely advisory to giving partial or full financial support. Though such joint ventures are challenging, Mr. Willie is willing to invest time and money to nurture promising companies. To him, the sense of fulfillment in the long run is priceless.
Mr. Willie holds a Bachelor of Science in Mechanical Engineering from the University of Idaho, USA and completed the Executive Master of Business Administration at Nanyang Technological University, Singapore, whereby he was the sole recipient of the 2009 Furama Ltd Endowed Book Prize Award. He also holds an Advanced Management Program (AMP) Certification from NTU-Berkeley (Haas Business School, California). He was the proud winner of the Outstanding Entrepreneur Award at the Asia Pacific Entrepreneurship Awards 2009, and Spirit of Enterprise 2012 Award by SOE Singapore and very recently he was awarded as Business Luminary under Promising SME500 campaign, 2015 by SMBA Singapore. Under Mr. Willie's leadership, the company has also diversified into various industries such as IT, Oil & Gas, Engineering, Education, tourism & Hospitality in the South East Asia Region. Adding to that success, Mr. Willie has the experience in acquiring several other corporations, including a company listed in the Gre Tai securities in Taiwan.
In addition to his entrepreneurial endeavors, he is deeply committed to contributing to the society. Currently, Mr. Willie is working closely with the governments of emerging countries on several projects that aim to enrich the community.